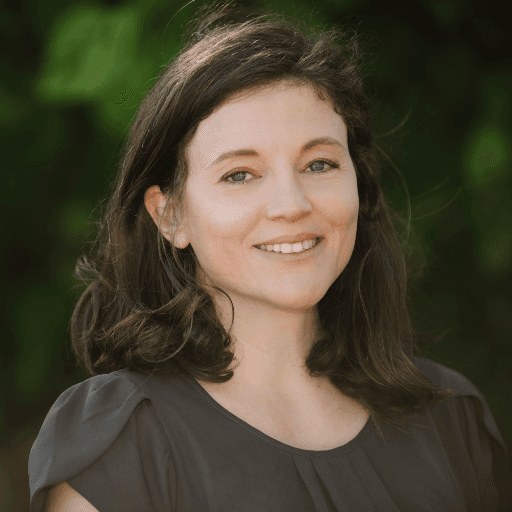 Irina Moroshko (she/her)
Clinical Psychologist, PhD candidate

Irina is a clinical psychologist and supervisor with experience supporting adolescents and adults with a diverse range of mood and mental health conditions since 2011.
Irina's approach is evidence-based and client-centered; her work is trauma and attachment-informed and incorporates creative techniques such as art, play, narrative (story-telling), and drama therapy. Irina works collaboratively with her clients to decide on the best ways to improve their mental health and wellbeing; and brings warmth, empathy, common sense, practical approach, simplicity, and humor to therapy. Irina draws on a range of evidence-based therapies including:
Compassion-Focused Therapy (CFT)
Schema Therapy (ST)
Eye Movement Desensitization & Reprocessing (EMDR)
Internal Family Systems (IFS)
Motivational Interviewing (MI)
Interpersonal Psychotherapy (IPT)
Acceptance and Commitment Therapy (ACT)
Cognitive-Behavioural Therapy (CBT)
Dialectical-Behaviour Therapy (DBT)
Mindfulness-Based Cognitive Therapy (MBCT)
Solution-Focused Brief Therapy (SFBT)
CBT-E for eating disorders
CBT-i for Insomnia
Grief and loss counselling
Narrative therapy
Pregnancy Support (Non-Directive) Counselling
To give back to the psychology profession Irina is serving as a member in a number of special-interest groups in line with her professional interests (including attachment, neurodiversity, trauma) and routinely supervises psychology registrars and fully registered psychologists.
Approved Medicare provider

Registered with AHPRA and holds a Clinical Psychology Endorsement

Psychology Board of Australia approved Clinical Supervisor (principal)
Member of the APS
Full member of the EMDRAA (EMDR association of Australia)

Credentialed Eating Disorder Clinician (CEDC) by ANZAED (The Australia & New Zealand Academy for Eating Disorders)
Irina's vision is to establish a clinic where clients find their place ("My Place") for meaningful work and connections through both one-on-one and group work, and trains her labrador to be a therapy companion.
Irina's therapeutic work was presented in the Department of Human and Health Services (DHHS) annual "Good Practice" publication in both 2014 and 2016. Irina received research awards and published research findings in a number of international journals.
Moroshko, I., Walker, P (2016). A therapeutic approach to contact between mother and daughter. Good practice: a statewide snapshot, DHHS (Department and of Human and Health Services). p: 61-62.

Milani, L., Moroshko, I. (2014). Therapeutic interventions changing lives for children and families living with a disability. Good practice: a statewide snapshot, DHHS (Department and of Human and Health Services). p: 85-86.

Moroshko, I., Brennan, L., Warren, N., Brown, W., O'Brien, P. (2014). Patients' Perspectives on Laparoscopic Adjustable Gastric Banding (LAGB) Aftercare Attendance; qualitative assessment. Obesity Surgery.
DOI: 10.1007/s11695-013-1086-9

Moroshko, I., Brennan, L. (2012). Maternal controlling feeding behaviors and child eating in preschool aged children. Nutrition & Dietetics.
DOI: 10.1111/j.1747-0080.2012.01631.x

Moroshko, I., Brennan, L., & O'Brien, P. (2012). Predictors of Attrition in Bariatric Aftercare: A Systematic Review of the Literature. Obesity Surgery.
DOI: 10.1007/s11695-012-0691-3

Moroshko, I., Brennan, L. (2011). Parental feeding and the pre-schooler diet and weight: A systematic literature review. Obesity Research and Clinical Practice.
DOI: 10.1016/j.orcp.2011.08.042

Moroshko, I., Brennan, L., O'Brien, P. (2011). Predictors of drop-out in weight loss interventions: A systematic review of the literature. Obesity Reviews.
DOI: 10.1111/j.1467-789X. 2011.00915.x